LIGHT DRIVE²
Light Drive² is meant for all wheelchair users, whether occasional, temporary or permanent.
Light Drive² enables you to motorise your wheelchair very simply, in a few seconds.
Disengage the motor in a single movement, and you can go back to using the wheelchair manually.
Experience increased mobility, thanks to a robust and powerful motor system.
Light Drive² retains all the capabilities of a manual wheelchair, but radically extends options for getting around.
See more
Light Drive² is installed in less than 20 seconds and is driven with a joystick.
Your wheelchair remains as easy to manoeuvre and use as when it was purely manual. You can also decide, at any time, to use the disengage lever and go back to freewheeling.

Thanks to the Light Drive², you can now contemplate climbing steep slopes, riding over grass or travelling on gravel paths and be able to move about effortlessly, as you wish!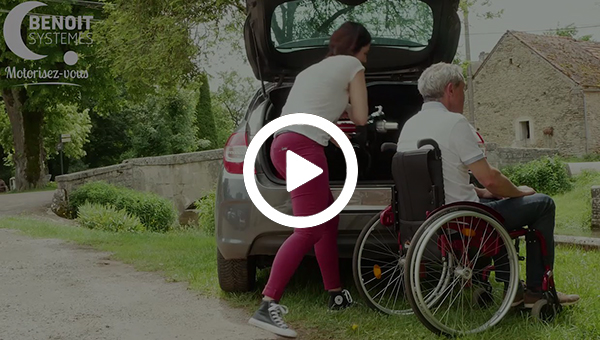 THE ADVANTAGES OF LIGHT DRIVE²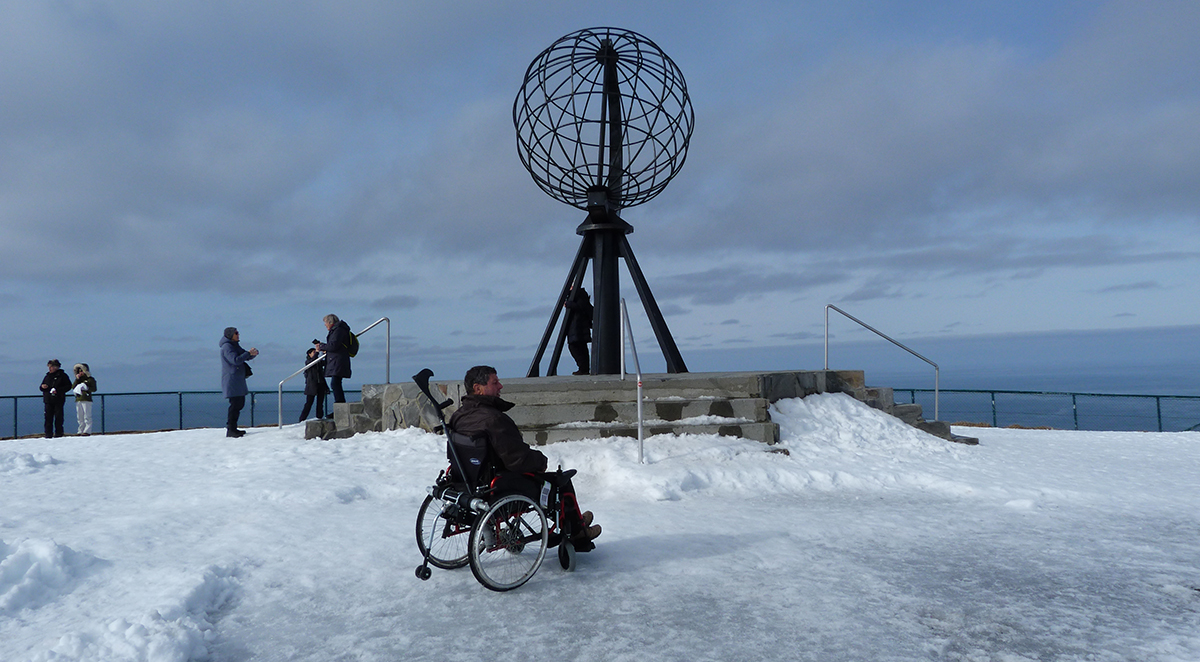 Light Drive² – Gerard Perseval, a user since 2017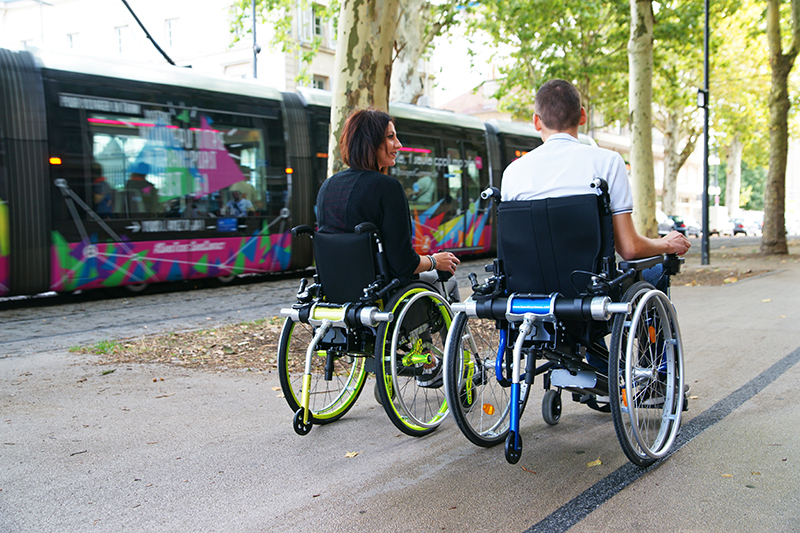 Light Drive²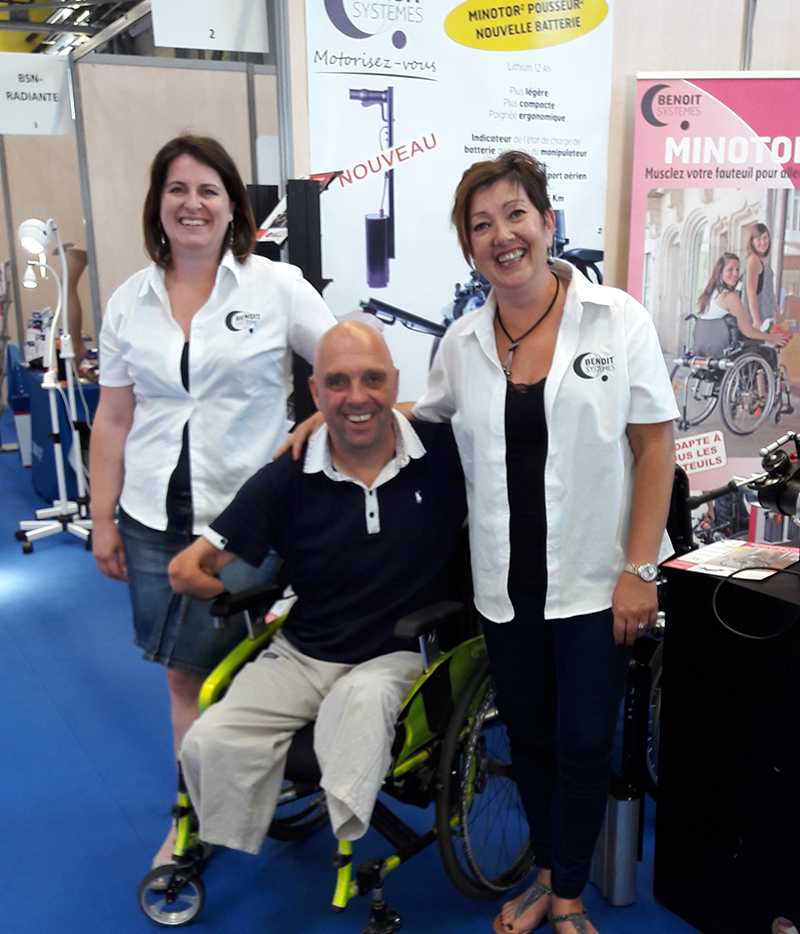 Light Drive² – Philippe Croizon, a user since 2015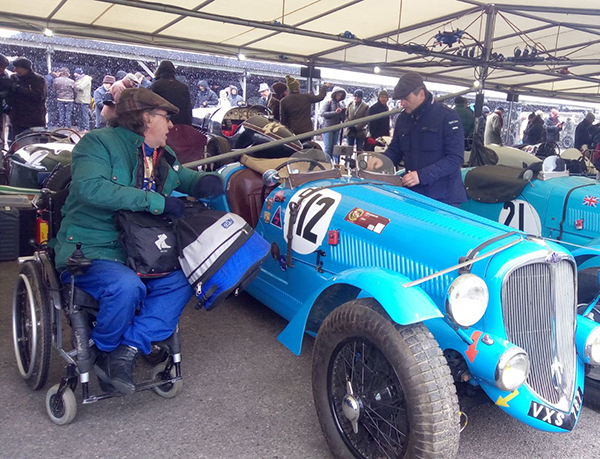 Light Drive² – Vincent Tourneur, a user since 2013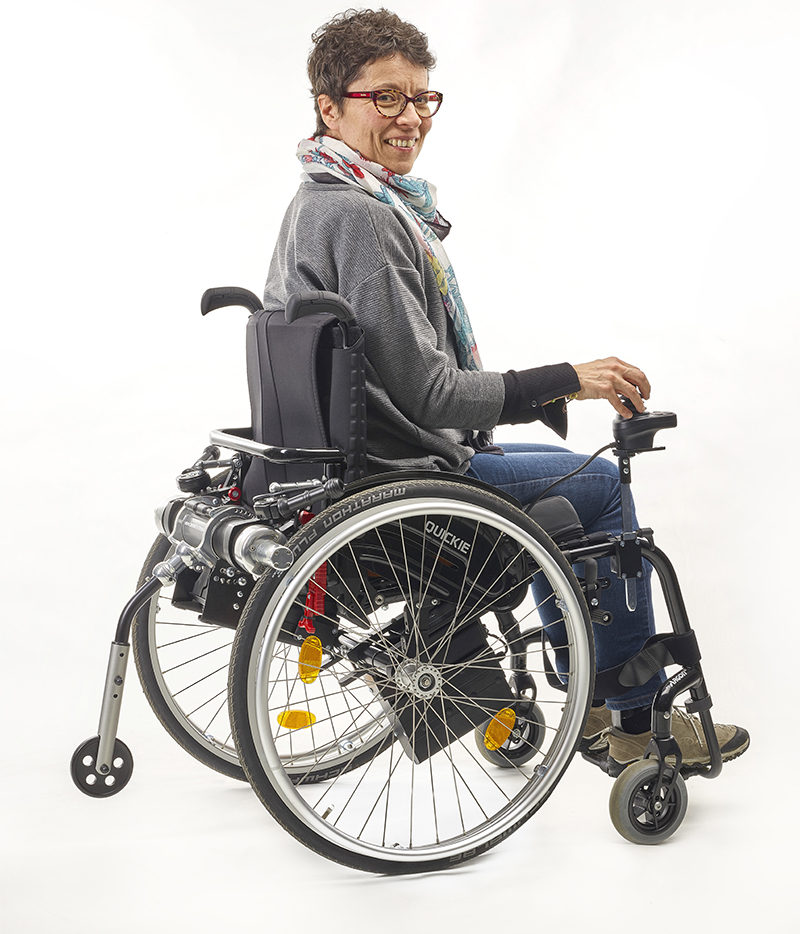 Light Drive² – Stephanie, a user since 2017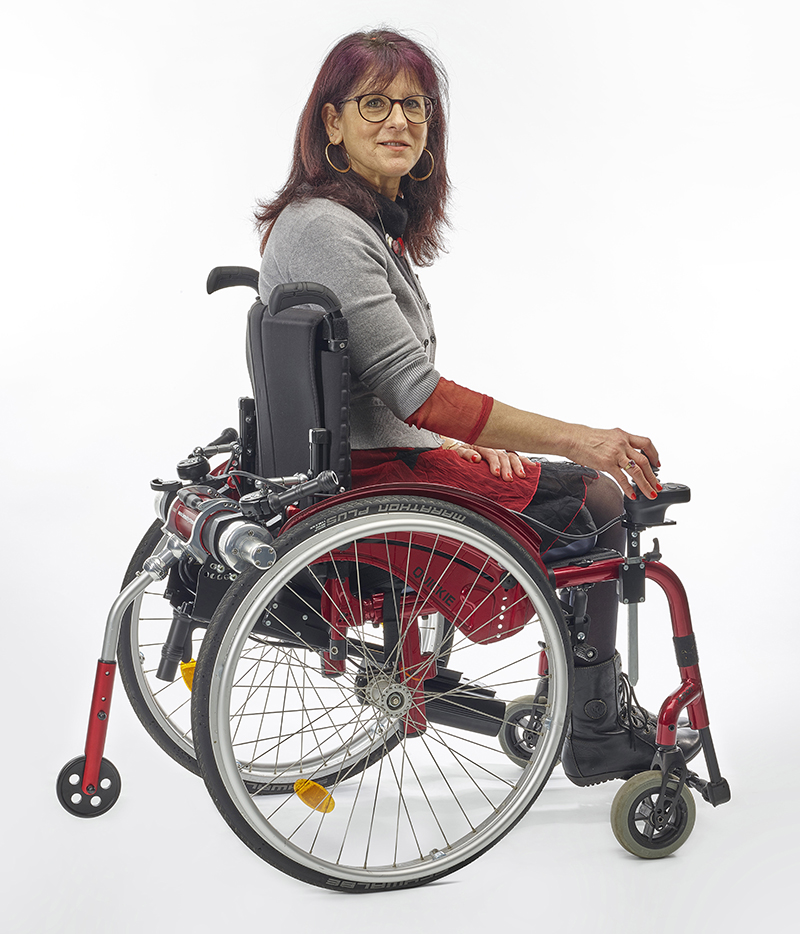 Light Drive² – Fernanda, a user since 2005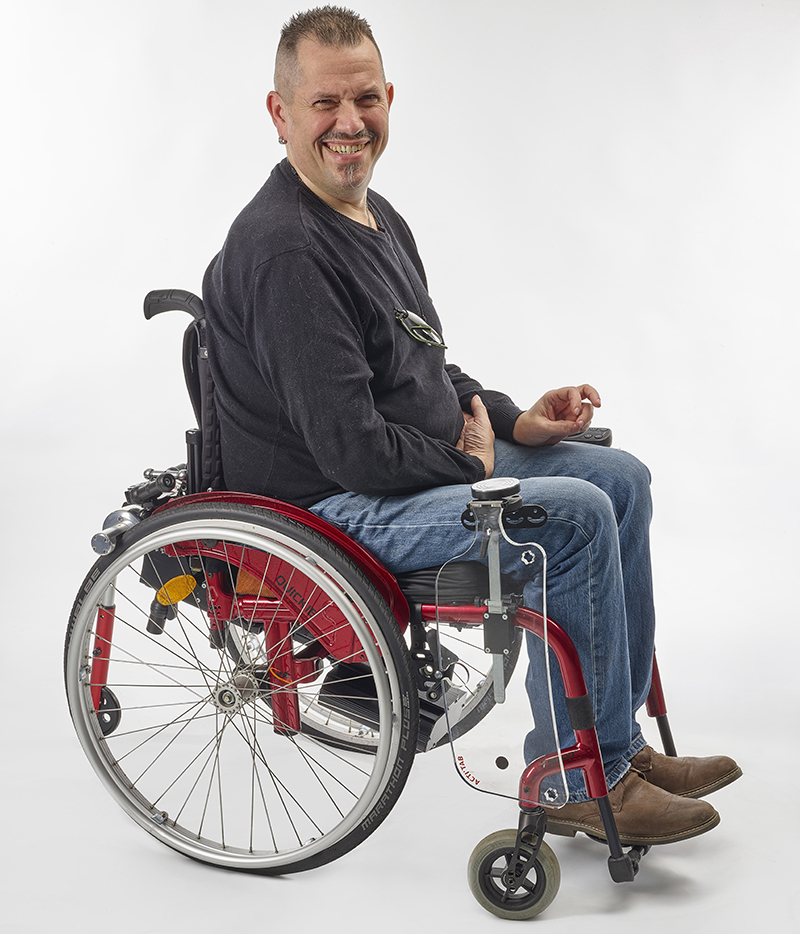 Light Drive² – Jean Claude, a user since 2016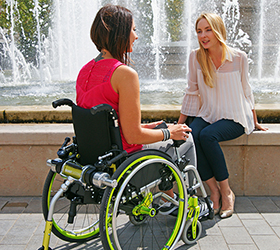 Light Drive²

LIGHT DRIVE has let me regain my freedom and independence … it really does go anywhere, nothing stops it: stony paths, grass, even steep ascents and descents, and it's effortless! It even manages the pavements in town: first class!

Stéphanie


I worked for several months away on business in Poitiers, for three days a week. That business trip was made possible thanks to Benoit Systemes' Light Drive. Its adaptability (by disengaging the motor) enabled me to board trains even when the lift wasn't working.

Franck.V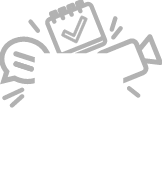 News, exhibitions, testimony, videos...
Stay up to date on Benoit Systemes news !