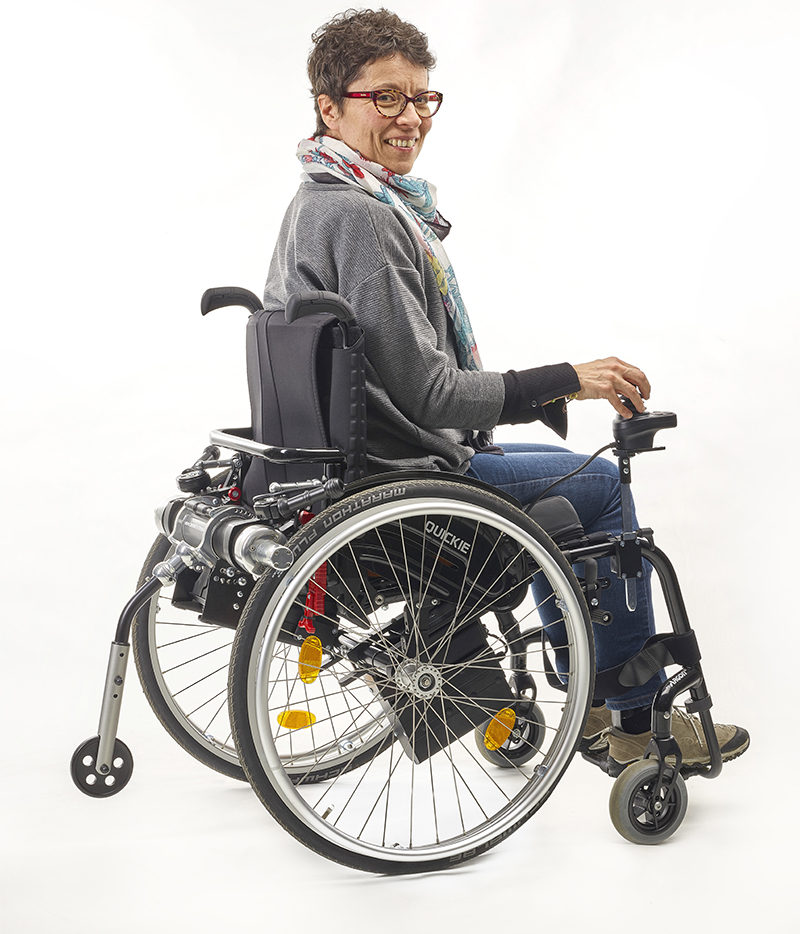 Getting about became natural !
Light Drive²
LIGHT DRIVE has let me regain my freedom and independence … it really does go anywhere, nothing stops it: stony paths, grass, even steep ascents and descents, and it's effortless! It even manages the pavements in town: first class! What a comfort it is to go for a stroll without having to struggle with one's wheels, to be able to chat with one's friends in peace, … getting about becomes natural!
Stéphanie

A significant convenience !
Light Drive²
I worked for several months away on business in Poitiers, for three days a week. That business trip was made possible thanks to Benoit Systemes' Light Drive. Its adaptability (by disengaging the motor) enabled me to board trains even when the lift wasn't working. I had the battery and the motor taken off, the manual wheelchair folded, and everything was put on the train by the railway staff. Upon arrival, they unloaded the whole thing and reinstalled the power pack in less than five minutes, and I was then able to complete my journey under my own steam. For other journeys, given the good battery life, I don't need to carry a charger with me. That's a considerable convenience! That situation no longer arises, since the charger is now much less bulky.
Franck.V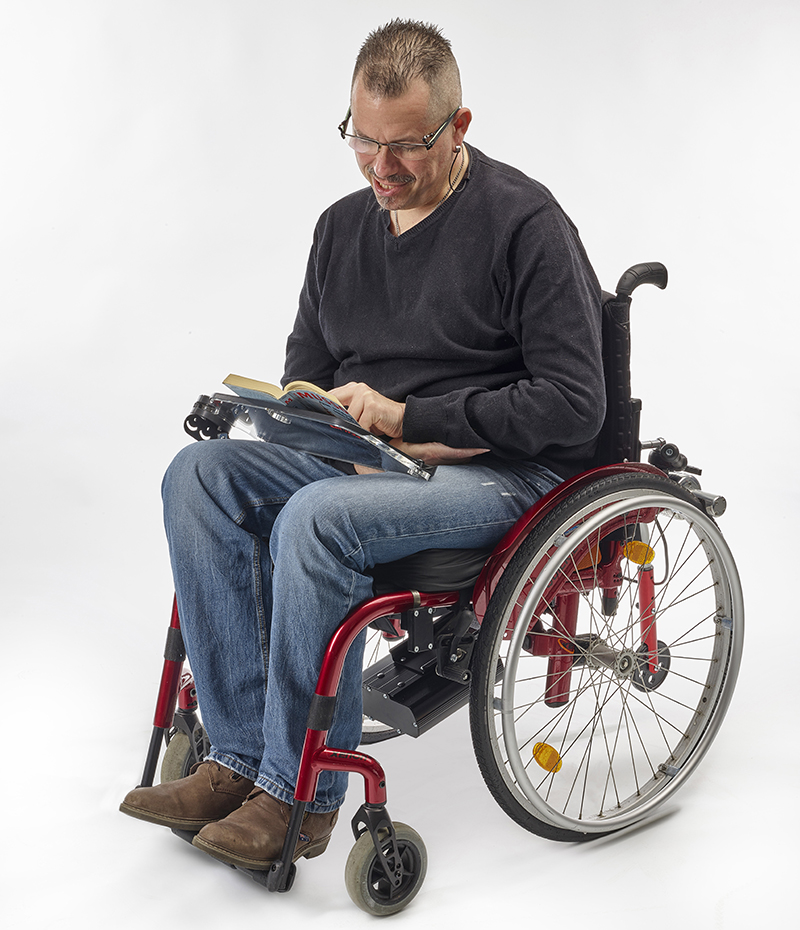 I am more self-sufficient.
Light Drive²
My Light Drive helps me, all year round, to go shopping with my wife, to stroll through shopping centres and, on fine days, to wander around jumble sales, car boot sales and markets. Since I've had my Light Drive, I'm more self-sufficient. I no longer have to have somebody with me all the time.
Jean-Claude