They talk about their

Light Drive
Philippe
Light Drive user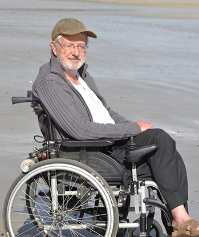 AMAZING RELIABILITY
It's been 11 years since I've regained my freedom thanks to the Light Drive; there is no lack of maneuverability nor reliability, it's my best friend. I've been able to transport my wheelchair in any type of vehicle without any problem. Once the wheelchair fell because of some wrong moves on the pavement edge, and the motor didn't even flinch. I would also like to thank Benoit Systemes' team, both administrative and technical, for their amazing reliability.
Stéphanie
Light Drive user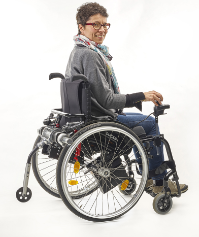 GETTING ABOUT BECAME NATURAL
LIGHT DRIVE let me regain my freedom and independence … it really does go anywhere, nothing stops it: stony paths, grass, even steep ascents and descents, and it's effortless! It even manages the pavements in town: first class! What a comfort it is to go for a stroll without having to struggle with one's wheels, to be able to chat with one's friends in peace, … getting about becomes natural!
Franck V.
Light Drive user
MAJOR CONVENIENCE !
I worked for several months away on business in Poitiers, for three days a week. That business trip was made possible thanks to Benoit Systemes' Light Drive. Its adaptability (by disengaging the motor) enabled me to board trains even when the lift wasn't working. I had the battery and the motor taken off, the manual wheelchair folded, and everything was loaded on the train by the railway staff. Upon arrival, they unloaded the whole thing and reinstalled the power pack in less than five minutes, and I was then able to complete my journey on my own. Due to the good battery life, I did not have to carry the charger with me for my other journeys. That's a major convenience! However today it would not be the case, since the charger became much less bulky now.
Jean-claude
Light Drive user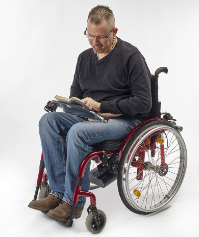 I AM MORE SELF-SUFFICIENT
My Light Drive helps me, all year round, to go shopping with my wife, to stroll through shopping centres and, on fine days, to wander around jumble sales, car boot sales and markets. Since I've had my Light Drive, I'm more self-sufficient. I no longer have to have somebody with me all the time.
Laurence B.
Light Drive user
I have been Light Drive user since one and a half month. I'm satisfied. It's very maneuverable, it's not bulky, it's easy to remove and transport in a car.
Estelle Titouan's mother
Light Drive user
It's been several weeks now that Titouan has got Light Drive power unit on his wheelchair, and it has completely changed his behavior, in a good way…
We noticed that he's getting more and more independent, he takes initiative, and that is a victory for us!
In particular at school, he can now pass the thresholds between the playground and the canteen and that's enough for making him proud… He can go anywhere he wants in the playground without any assistance; when I see him he's so happy, he feels more free and less shy in front of his friends because he has less difficulties and he doesn't need to ask for help… On our way home, he doesn't control all the parameters yet, but he will get to know them over time.
All that to say that Titouan has changed since he received this [Light Drive] powered wheelchair; although before he didn't even want to hear about it at all…

They talk about their

Light Assist
Bernadette
Light Assist user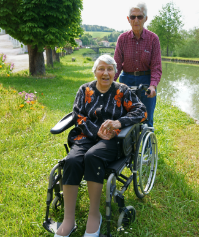 Since we've got the Light Assist, we can go for a stroll and go out with friends again. It has become essential after my husband has got his hip surgery.

They talk about their

MOBILI KIT
Véronique & Emmanuel G.
Users since 2021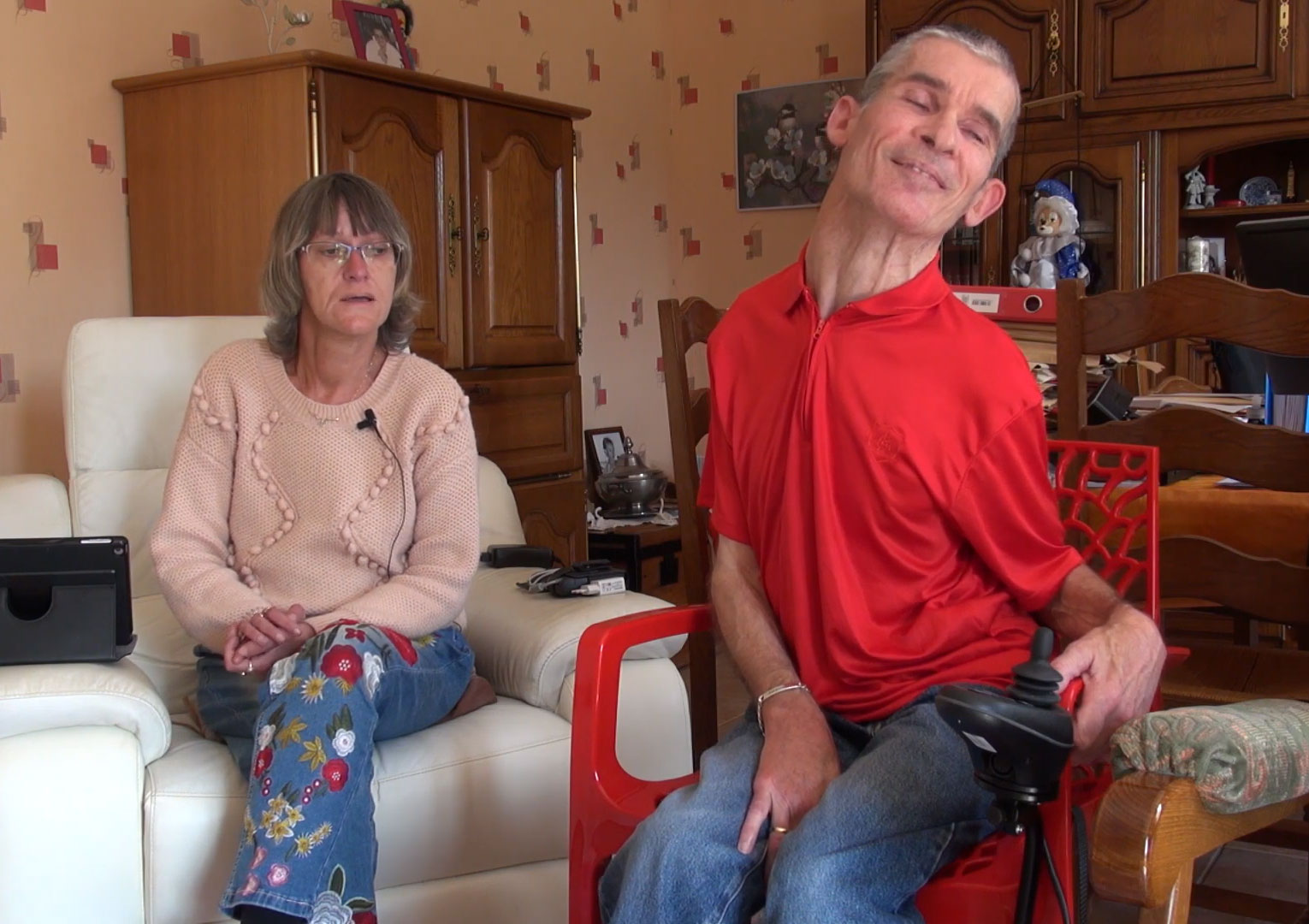 We are using it every day
My husband was using a walker, but he had more and more difficulties, so we decided to purchase a Mobili Kit after meeting Robert Benoit. We are using it every day, anywhere in the house because the chair can spin around and pass the doors without having to modify their width. It is very convenient and comforting and it prevents you from falling!
Discover this testimonial :
Chantal D.
User since 2019
Following the fitting of my prosthesis, sometimes I feel tired during the day and I have difficulties to walk. The Mobili Kit has changed my life! I can stay at home, I can do all my daily activities at home, and I'm sparing my shoulders. I can go anywhere even in confined spaces, but above all, I didn't need to modify anything in my interior layout.
Viviane C.
User since November 2019
I already had a Light Drive fitted on my wheelchair. But it was difficult to move around indoors. I'm lucky enough to have 90 cm wide doors, but my house is not very big. It's almost impossible to move around between the pieces of furniture and in the corridors with the wheelchair. Benoit Systemes salesman who had sold me the Light Drive, had already told me at that time that Robert Benoit, the founder, was working on a small platform on which one could put a standard seat. Even without seeing it, I already knew that I needed it!
Now that I have it, I got a new lease of life, I can weave in and out anywhere! I have gained a lot of mobility, it's as maneuverable as can be. Backwards as well as forwards. It spins for U-turn, which makes life much easier in corridors.
This device should be taken care of by the social security and all handicapped person should be equipped with it!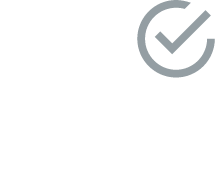 Their lives have improved, why not yours?
Contact us