BENOIT SYSTÈMES IS PROUD TO ANNOUNCE BEING ISO 9001 :2015 AND ISO 14001:2015 CERTIFIED

We are delighted to have been awarded these ISO certificates in May 2022 internationally recognized as standards ensuring that products and services meet the needs of customers through an effective quality management system.

This is an important milestone for Benoit Systemes. These certificates demonstrate our rigorous quality standards and commitment to continuously improve our business processes. Quality and customer satisfaction remain our highest priority and we are proud to say that we excel at both, while having a strong focus on sustainable development initiatives.

We will continue to guarantee quality in our daily work and continuously challenge ourselves to provide services that exceed the expectations of our clients.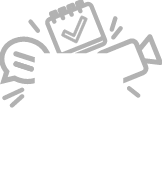 News, exhibitions, testimony, videos...
Stay up to date on Benoit Systemes news !